Ruxandra Turcanu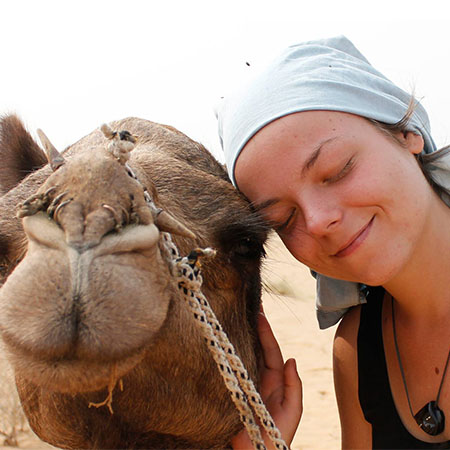 The Team about her:
"Ruxandra is the founder of this project – meet the brain and the engine that make things happen! To us, she is defined by an avid sense of adventure and a never ending energy and passion for life. An accurate synonym for her could be a tornado – one that sweeps you away entirely and moves you through a world of dreams, ideas and courage that make her enthusiasm for life highly contagious."
Ruxandra's words:
To me, doing this project is the next natural step given the things that have motivated me in time. I have been part of theatre groups from an early age and I have always been interested in the power of words; I went on to study Communication and Media for 4 years in the Netherlands and India and then created a communication workshop in Romania. There, I worked with children and teenagers and discovered that the workshop was highly successful. Feeling confident in the amazing results that I have seen so far, I want to reach out to more people and take my idea even further into the world.
Laura Inaiche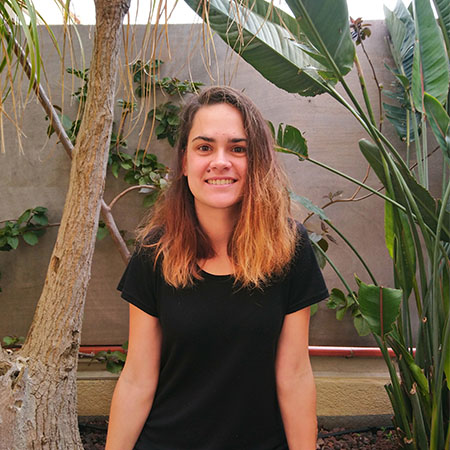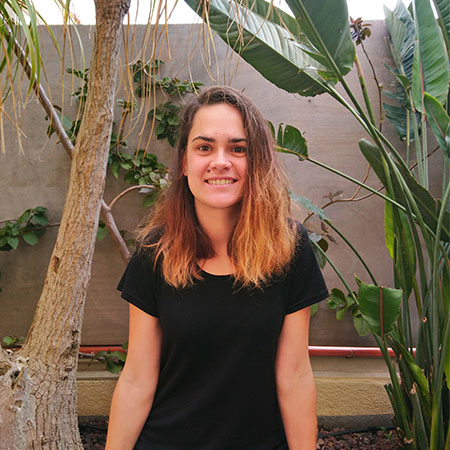 The Team about her:
"Laura is the right hand and the feedback generator in this project. She is our organised mind, the doer at the drop of the hat and the one with the will of a rock standing against water currents. Her seriousness is packed in a wonderful kindness; her perspective embraces new visions and values. If you get to meet her you will know exactly what we mean."
Laura's words:
I have joined this project because of the exciting challenges that come with it. I have been searching for a long time to find a workplace that puts people and life seen through joyful, curious and open minded eyes at the core of everything. All of my skills and dreams just seem to fit perfectly! I want to bring my experience and passion for our environment (to which I dedicated 5 years of study), as well as my skills in working with people and share them with everyone who wants to join our project.
Lucia Racoveanu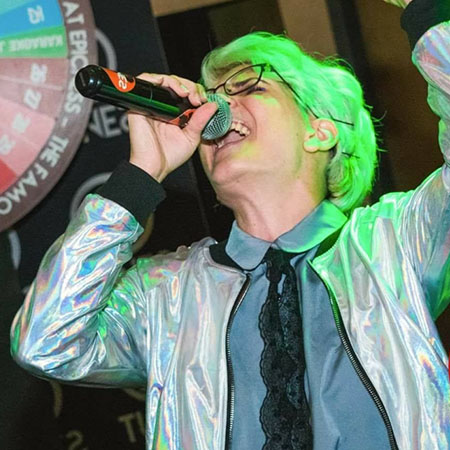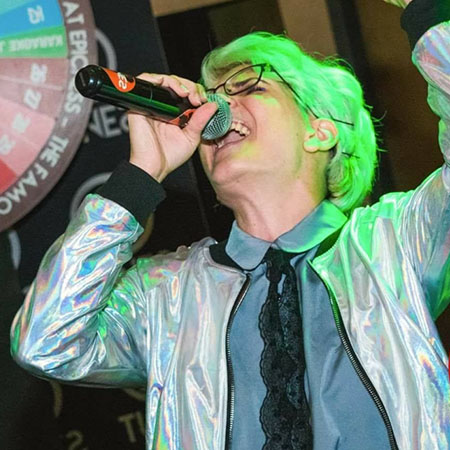 The Team about her:
"Lucia is our source of creativity. You can give her any idea and be sure that, in her hands, it will find its way to take form into the material world in the most beautiful way. She is an explosion of colors and music, a hard worker and a great listener. Her passion, her sense of humour, her inner power and her humbleness are some of the many qualities that made us fall in love with her being a member of our team."
Lucia's words:
I am here because I would like to share the wonder that is, in my opinion, the absolute gem of the art world – Music! Every day I'm confronted with proof – in my own experience, and others' – that music is a strong tool which entertains us, and at the same time acts as a mood regulator and brain cell stimulator. Lying at the cusp of the worlds of art and pure mathematics, it really is an amazing creation! That is why I hope that this adventure brings something of value to stick with you your whole life! 🙂
Ioana Turcanu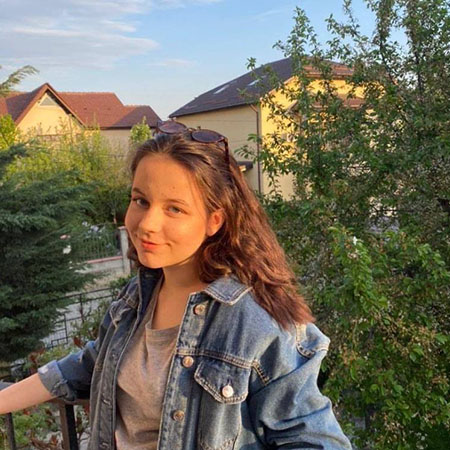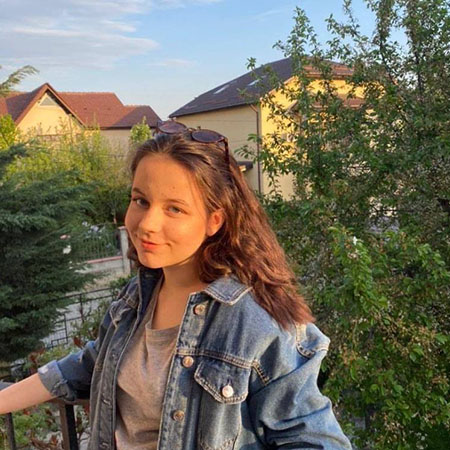 The Team about her:
"Ioana is our youngest and most loveable member. She is active, she is feisty, she can do anything she sets her mind to – all of these with a trademark smile that only she can pull off! She is a source of inspiration, the link that keeps our ideas grounded and makes them fun to be a part of."
Ioana's words:
My name is Ioana (or Beze, as the ones closest to me like to call me) and I like ducks very much. I have four years of experience as a volunteer in many projects. During this time I learned that everyone can be a nice person if you have the will to get to know them and also to communicate with them openly and honestly. I want people to know that dreams do become reality and that ducks are the best example for that, as they always live their dreams. So let's all be gracious ducks!
Cristi Dobrogeanu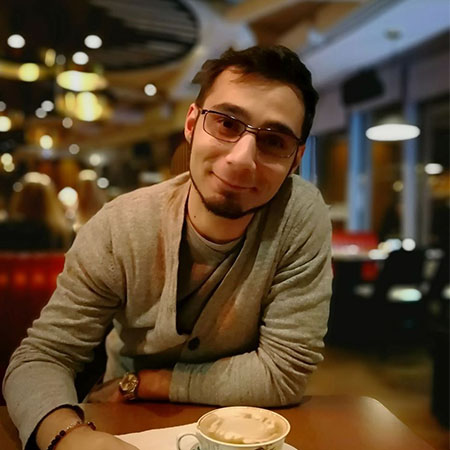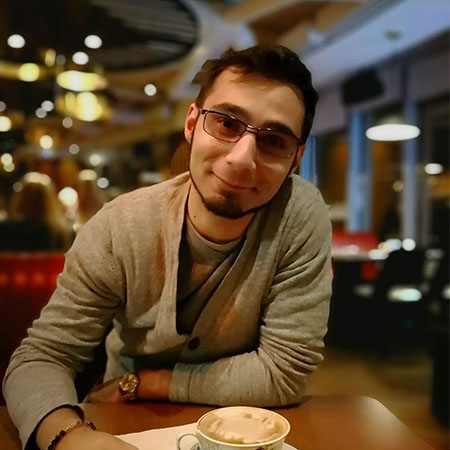 The Team about him:
"Cristi is our yes-man. Unafraid of challenges, he has the power of making obstacles seem like mere tiny issues. His positive and relaxed personality is a great addition to our team – and we are very proud of it! He is a designer and much more – he is our guy."
Cristi's words:
So, I like design and cars. I am massive car enthusiast and this passion brought with it the passion of drawing stuff. In time, it became my second nature and I have developed skills in a few areas of design, like graphic design and product design. If you hear me screaming and see the computer thrown out of the window, it's ok, photoshop just stopped working. Now, here I am eagerly working in project with all these beautiful people who had this great idea of giving to others their expertise in so many fields of education.
Sergiu Marinescu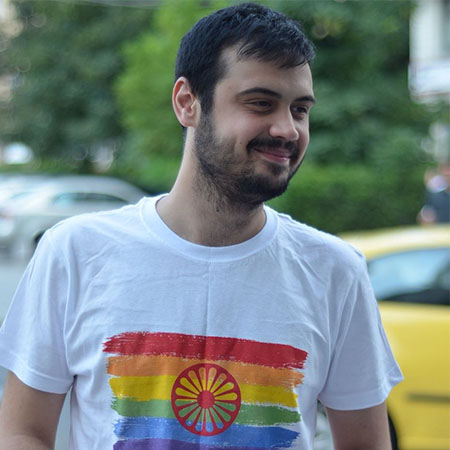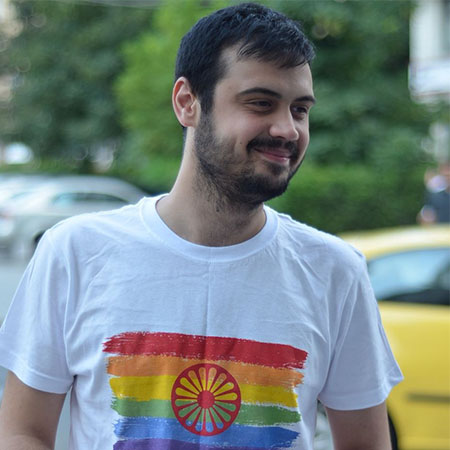 The Team about him:
"Sergiu – did he find the project or did the project find him? Either way, he came, he saw and … he became a perfect part of our team! His eagle eye and passion for perfection along with his open heart make a winning combo that just seemed natural within our project"
Sergiu's words:
The reason why I adhered to this project is my love for communicating and adapting to others' needs for a better understanding. My main contribution would be teaching about diversity (especially LGBTQIA+) and how we can travel smoothly through conversations with different personalities and lifestyles. I believe that in our present society it is important to take care of the vulnerable and to embrace our vulnerabilities, so that love and respect may take over where techniques fail to do so.
Ibone Aguilar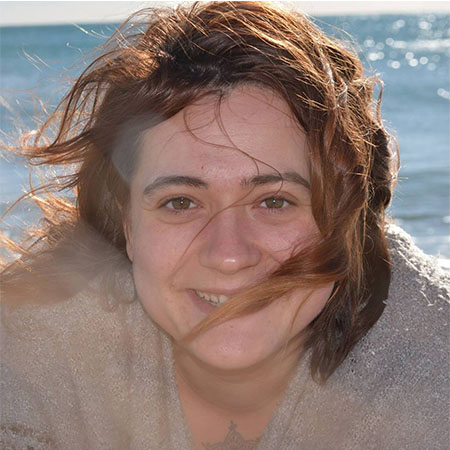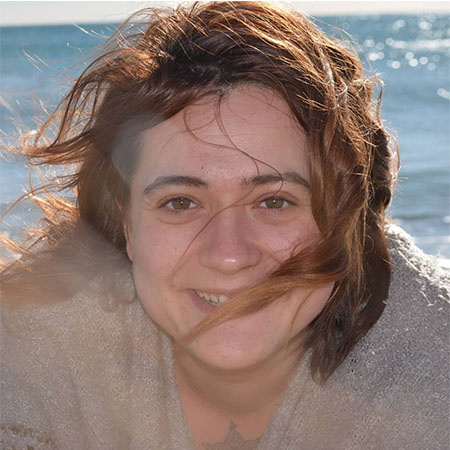 The Team about her:
"We believe that if someone does not have an Ibone in their life, they should definitely find one! She is kind, bubbly and forever supportive; with her by your side, you can feel at home anywhere you might find yourself."
Ibone's words:
I find this project amazing as it is focused on such different types of subjects that no one else approaches! I joined because I want to spread my love for free self expression through words. I have worked with people a lot during the years and I have also been surrounded by children all my life (two of which are my own!). I believe that anyone can learn a new skill if they put their minds to it. So, why not do it now?
Ioana Bidirel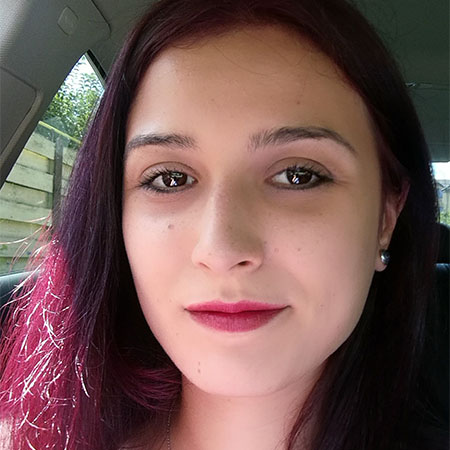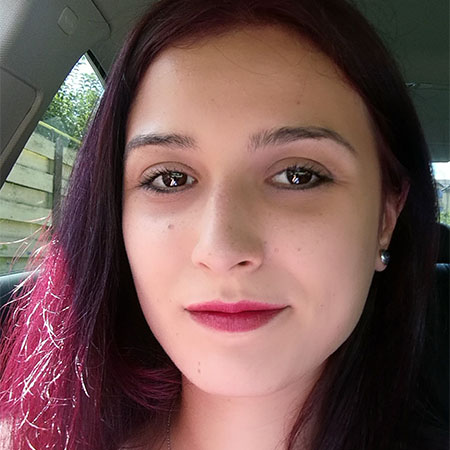 The Team about her:
""
Ioana's words:
Being a teacher comes with a bag of questions, curiosities and, thus, answers and revelations. This project is a place where I can put my abilities to communicate and instil information to a good use, since I can combine it with subjects I have always been passionate about. My role here is to develop an interest in the sky, in the stories people have attributed it and the hard, physical reality of it. The secrets and unexplained phenomena of the universe have been the subject of speculation since the beginning of humanity and through this course I want to make them the object of our attention, so that our understanding of it may differ and – hopefully – fascinate us in a new way the next time we contemplate it.